Farming & Agriculture
Specialists in Farming and Agricultural Pest Control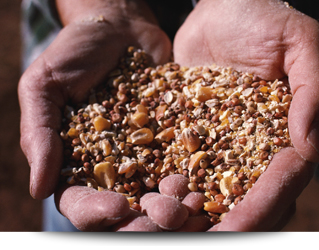 You've done all the hard work so why let some unwelcome visitors spoil it? Rodents are a major problem to farmers as they can cause considerable damage as a result of their gnawing behaviour which, at least, could be a hole in the fabric of a building .

P A Pest control is experienced in providing farm pest control and has supported the farming community for many years to minimise the risk of infestation.

Many farmers choose to enter into a contract with us to provide their farm with regular visits from one of our technicians who are experienced and trained in farm pest control methods.


Professional Rat Control

P A Pest Control service technicians provide highly targeted treatment to deal with any rodent problem.

Call us now on 01751 474727 for pest control in North Yorkshire or email us at info@papestcontrol.co.uk.
Food Manufacturing
Specialists in Food Manufacturing Pest Control
Our service offer is designed specifically for food manufacturers to ensure that pest activity will not have a negative impact on your standards or those of your customers and auditors.
The service programme that we draw up is very specific to the facility and will take into account the particular pest threats according to the type of food processing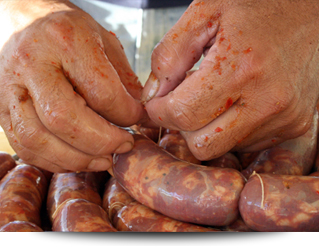 Preventative Controls

We provide the preventative controls to minimise the risk of an initial infestation, non-toxic treatments for any pest that does manage to penetrate the outer cordon and detection technology to highlight when intervention may be necessary.
Call us now on 01751 474727 for pest control in North Yorkshire or email us at info@papestcontrol.co.uk. You can be assured of our utmost discretion. We will only visit your premises in unmarked vehicles.
Hotels & Guesthouses
Keep out Unwanted Guests
Proactive pest control is important for hotels not only because of their vulnerability to pest threats, but also because of the impact they can have on the reputation of your hotel.

Kitchen and Dining Areas

The kitchen, restaurant and other dining areas need particular protection from mice, rats, flies and cockroaches that pose a high risk of spreading disease. Proactive treatment is essential in these areas and will be expected by environmental health inspections.
If pests are not adequately controlled, they will move from food preparation and storage zones into dining and other areas which may cause nuisance or distress to your customers.

Hotel Accommodation

The biggest pest threats to hotel accommodation areas are bedbugs and other biting insects.
Bedbugs are becoming a major issue in hotels in many areas. All hotels are at risk from bedbugs, but especially those where there are large numbers of travellers that move frequently between hotels.
Prompt action against bedbugs is key – early detection and treatment ensures that they do not spread to other parts of the building.

Exterior Pest Control

P A Pest Control will also treat and prevent pest problems in the grounds of your hotel including bird deterrence and helping to proof against other wildlife.